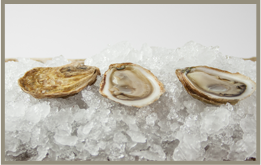 Avonlea Petites Oysters
Crassostrea virginica
Characteristics
2.5-3 inches in size
Choice oyster
100 count per case
Harvested in P.E.I.
Fresh & Farmed
Product of Canada
Avonlea Petites™ are an ideal cocktail oyster with a delicate sea-foam brine, an aroma of sea stones at low tide and an earthiness that comes through with a light creamy finish. A beautiful dainty oyster perfect for a newcomer that would pare expertly with a light fresh garnish. They take 5 years to grow to maturity.
This item is Ocean Wise approved.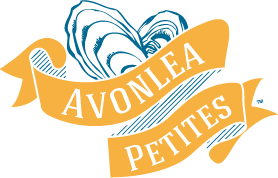 ---
OceanPrime Sustainable Seafood info:


> Best Choice
> Farmed
> Sustainable Seafood Item No. to Order
Click here for official SeaChoice assessment information
---



* Available weather permitting